Insights into our experience in what we have achieved for our clients and the success we have helped build
Which Past Projects
would you like?
How we can only get these results from working with exceptional businesses
Unlike some other digital marketing agencies we aren't beating our own chest to say we did everything all by ourselves. We can only be as good as our clients allow us to be. We got the results below because we were working as a team.
Having a digital marketing agency be an unyielding force of bring in qualified leads is only one part of the puzzle. These businesses still had great operations to handle the amount of work we were able to drive in.
Working as a team we are able to focus on what we specialise in to bring in the best results possible.
Click on the images of the ad accounts to view our amazing results for our clients
When working with another agency, this client was spending 4 times as much to get just under 1,000 leads a month, which was industry standard.
With our unique strategies we were able to get 3,728 leads which resulted in millions of dollars in revenue for the single month.
Solely from Facebook ads.
This client was in the solar industry and was happy to pay the standard cost per lead of $40-$50 per lead.
We systematically took their cost per lead from $45 per lead to, $3.10 per lead. This doesn't happen overnight, but with our split testing systems we can achieve unbeatable results.
Most agencies will tell you it can be expensive to fill a live event and you need months to fill it up...
We filled up this event in just over 3 weeks and making it the record number of tickets sold for this client.
This campaign resulted in over $120,000 in revenue and we ran multiple events like this every month.
Black Lion Digital gave me a huge issue, I had to keep hiring and because they kept bringing too many clients.
Daniel and his team are world class. They follow through with what they say they are going to do and they communicate through the whole process.
Would only recommend them if you are looking to grow your business to new heights. They are the number one choice.
Ryan Hutt
Live Capital Solutions
Black Lion Digital has helped our business be seen in areas we never thought possible.
The Team are professional and always great to work with.
Couldn't be happier with these guys!
Nathan Wiedermann
Kraft Electrical & Solar
After we tried many other agencies we were so happy to finally work with someone who could back up their claims.
Daniel is always polite and professional in all of our communication and the team go above and beyond for our many requests.
Great to work with and we frequently recommend them to fellow business owners.
Julie McGrath
Open Source Solutions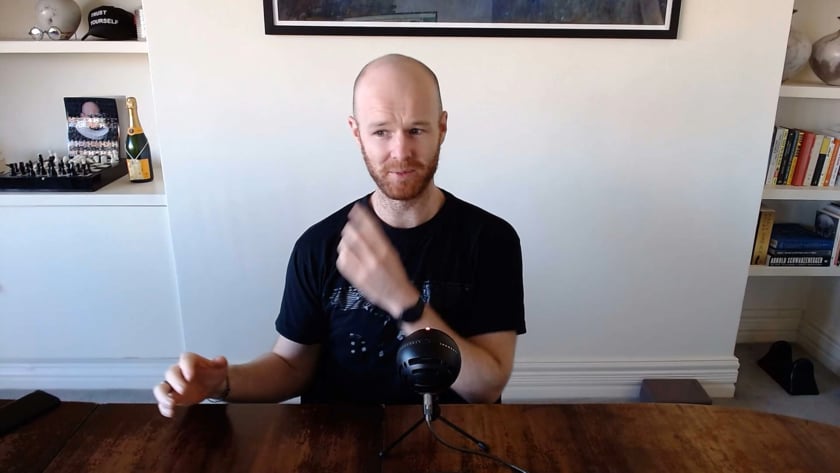 Great experience working with Black Lion! When I need professional advice on everything Facebook Ads, I trust these guys to provide it based on very impressive experience. It's difficult to navigate the amount of content and all the gurus that are talking about FB Ads these days. But with Black Lion, I actually see results, no fluff, no broken promises. If you're looking for the real deal - I definitely recommend Daniel and the team
Sanjay Shah
Visionary Digital Studios
The experience I had working with Black Lion when they re-created my web site for me was amazing. They took the time to get to know me and my brand and exactly what outcomes I wanted to achieve from the site. There was constant communication and support throughout the process. The end result was far more incredible than I could have imagined, and I started attracting new clients the day it went live.
Newcastle Herald approached me to run a feature presentation on my business
because my website was so professional. The follow up support has been terrific as well. If you are looking for a marketing company who go above and beyond to deliver world class products and exceptional services, you would be crazy to go anywhere else.
Liz Murray
Edge Of Possibilities
For a growing business like mine it is crucial to find a company who understands what you need. The team at Black Lion have never come up short. From their one to one sessions and speaking seminars I have learnt so much from this team.
Pip Scott Allen
Premier Team Building
Do you want results like this?
Chat with a marketing consultant today